The Cosmo Jazz Festival goes from strength to strength!
The 'hills' are alive with the sound of music and the bars are buzzing to the beat late into the night. Wherever you walk in Chamonix, jazz notes will reach your ears, and you will be enticed from one set to the next – it's awesome!
The concerts in the mountains certainly are Cosmic! The locations have been carefully chosen to offer a natural amphitheatre and the accoustics are incredible. The experience is memorable for both the musicians and the public!
Have a look at the video of Korean singer YOUN SUN NAH as she performed to 1800 spectators at the Grands Montets on 1st August.
The Cosmo Jazz ended last night, Sunday 4th August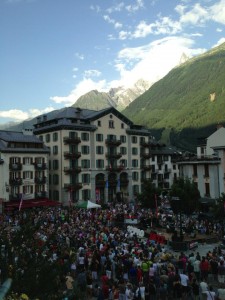 André Manoukian (organsizer and jazz musician) gave a surprise concert which turned into an incredible Jam session on the Place du Triangle de l'Amitié.
This year's Cosmo Jazz Festival has been a huge success. A fantastic selection of artists, magnificent locations and glorious weather.
Keep and eye on the festival website and hopefully you'll be here next summer to share the occasion with us